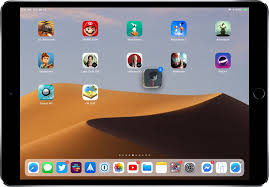 Ms. Smith, Computer Lab
Kinry Road, room 211
845-463-7322 x 15108
Vassar Road, room 10
845-463-7860 x 19111
Oak Grove, room 29
845-298-5280 x 17009
I have been at Vassar Road School for nineteen years in the Computer Lab and this is my fourth year working in the Computer Lab at Kinry Road School. This year I am also working at Oak Grove School. I've come full-circle. I started in the Wappingers School District at Oak Grove before moving to Brinkerhoff School where I worked in a self-contained Special Education class for 11 years. You can find me at Kinry Road on Day 1, and 4, Vassar Road on Day 2, and 5 and at Oak Grove on Day 3, and 6

.
Mission For The Class
Mission - to be successful while learning and discovering computer skills. The lab provides an educational and fun atmosphere to begin the technology experience.