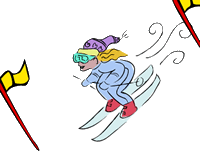 RCK SKI AND SNOWBOARD CLUB
Ryan Smart- President
Michael Colabelli- Treasurer
**Attention all Ski & Snowboard Club Members: IMPORTANT UPDATE**
There is still plenty of room if you are interested in joining the Ski Club. Please see Mrs. O'Connell as soon as possible for details and sign up information.
UPCOMING TRIPS!
Jiminy Peak- Jan 7 -Leaving RCK at 6:15am- returning by 6:30p
Gore Mountain- Jan 21
Windham-Feb 4
Mount Snow- Feb 25

**Please note this date was changed from Feb 18th due to a holiday weekend.
Our next meeting is scheduled for January 4th @ 2pm in the LGI. This is a MANDATORY meeting after school. Students w
ill be paying for BOTH their Jiminy Peak and Gore Mountain lift tickets- CASH ONLY please. Please have exact change if possible.
Students have requested to pay for 2 lifts at a time so they will need to stay after school for 2 meetings, rather than 4 meetings.
If any parent have a concern regarding paying for both Jiminy Peak and Gore Mountain tickets at the next meeting, please let Mrs. O'Connell know through email at eileen.oconnell@wcsdny.org, Thank you!
Jiminy Peak- $48
Gore-$50
If students want to pay $100 for both trips, the change will be given to the Leprechaun driver for a tip. Thanks for your generosity if students decide to do so! :) If not, please bring $98 if you are attending both trips.$48 for Jiminy only. $50 for Gore only.
If students are going on just 1 of the the 2 trips mentioned above, they will need to attend the meeting to pay for their lift tickets on Jan 4th.
Any student wanting to purchase parents or family discounted tickets will need to attend the meeting to pay for those tickets at the same time.
HELMETS ARE MANDATORY! They must be worn by all Ski Club Members to ensure everyone's safety!
Reminder 1st time skiers and snowboarders should contact the mountain directly to arrange for a lesson. Please mention that the student is part of the Roy. C. Ketcham Ski Club in order to receive a discount. This MUST be done well in advance of the trip date. Thank you in advance for your cooperation!