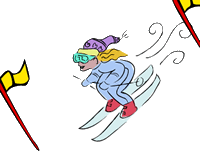 RCK SKI AND SNOWBOARD CLUB
Michael Colabelli- Treasurer
** IMPORTANT UPDATE**
The Mount Snow Ski Trip scheduled for Sat 2/25 is cancelled due to poor weather conditions. 80% chance of rain and mild temperatures (57 degrees). The mountain has advised us that conditions will not be favorable on Saturday. :(
Students will receive a full refund for the Mount Snow lift ticket fee. The ski club will announce a meeting time next week and student will stay after school to pick up their refunds during the week of Feb 27th. Date/ time/ location : TBD
Parents will also receive a refund for the last bus trip. This will be processed through the Central Treasurer's office and can take some time to complete. Thanks for your patience while we begin the refund process.
Sweatshirt orders are in- any student who ordered a sweatshirt should report to LGI on 2/24 @ 7am to pick up their order.
Please see Mrs. O'Connell with any concerns or questions.