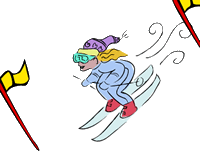 RCK SKI AND SNOWBOARD CLUB
Michael Colabelli- Treasurer
** IMPORTANT**
Students will receive a full refund for the Mount Snow lift ticket fee due to the trip being canceled. The Ski Club will meet on Monday 3/6, immediately following 8th period to pick up refunds for the Mount Snow lift tickets. Please meet in Room 110 (in the Social Studies wing) directly after 8th period.
Parents will also receive a refund for the last bus trip fee of $40. This will be processed through the Central Treasurer's office and can take a while to complete and process all of the checks. Thanks for your patience while we begin the refund process.
If any student would still like to purchase a sweatshirts, we have size small and medium remaining. Cost $25- First come, first served.
Thanks everyone for a great season this year. A special thanks to Ryan Smart and Michael Colabelli for assisting in running the Ski club this year and for designing and providing us the cozy warm sweatshirts!!!
Please contact Mrs. O'Connell should you have any questions or concerns.